Setting up your site navigation in Ghost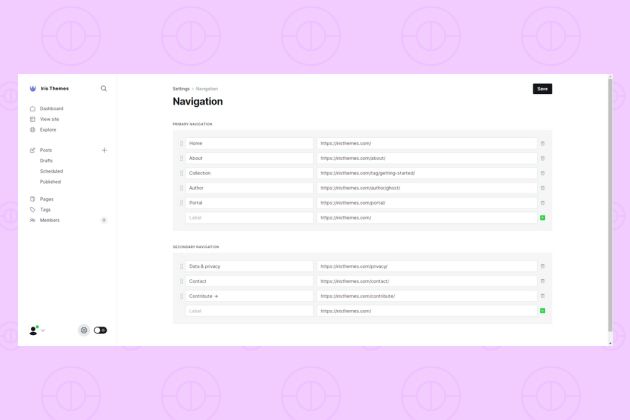 If you use the Ghost theme, you should have Primary and Secondary Navigation. Here is how to use it.
If you're using Ghost as your CMS, you can add, edit, delete, and reorder your navigation menus by following these simple steps: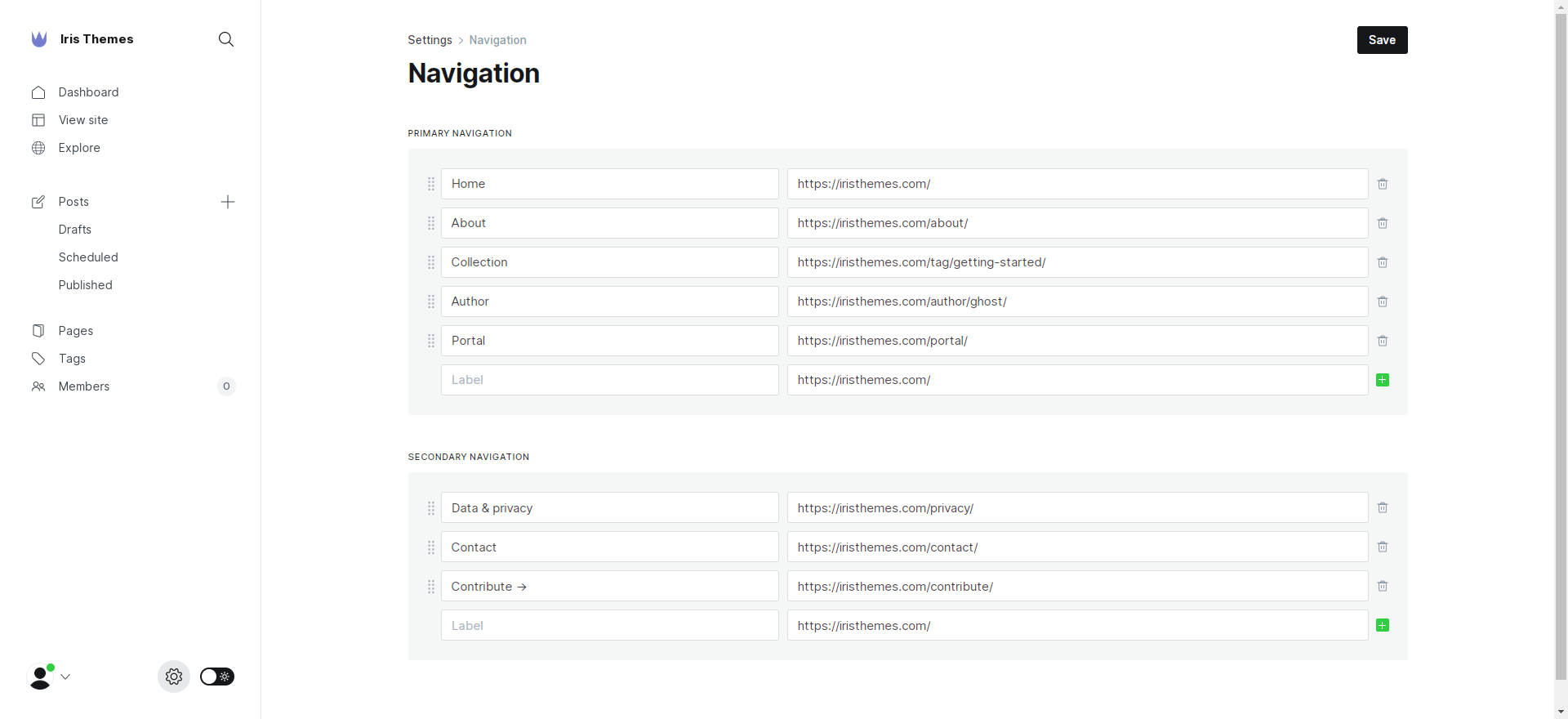 Log in to your Ghost admin section by going to yourawesomeblog.com/ghost/signin and entering your login credentials.
Once logged in, navigate to the Settings → Navigation page from the admin menu.
You'll see a list of your navigation menus on the Navigation page. To add a new menu item, click on the "New" button in the upper right-hand corner of the screen.
In the "Label" field, enter the text that you want to appear in the menu. Then, in the "URL" field, enter the page URL to which you want the menu item to link. You can also open the link in a new tab by checking the "Open in new tab" box.
Editing Ghost Navigation
To edit an existing menu item, click on the item in the list and make changes in the Label and URL fields.
To delete a menu item, click on the item in the list and then the "Delete" button.
To reorder your menu items, drag and drop them into the desired order using the up and down arrows next to each item.
Remember that the Ghost theme usually supports two types of navigation menus: Primary and Secondary.
And that's it! You can customize your navigation menus and ensure users can find the content they want on your site.
Ghost Themes
Take a look at our Premium and Free Ghost Themes that will help you start building your new Ghost Publication.
Explore Ghost Themes