How to set a publication language in Ghost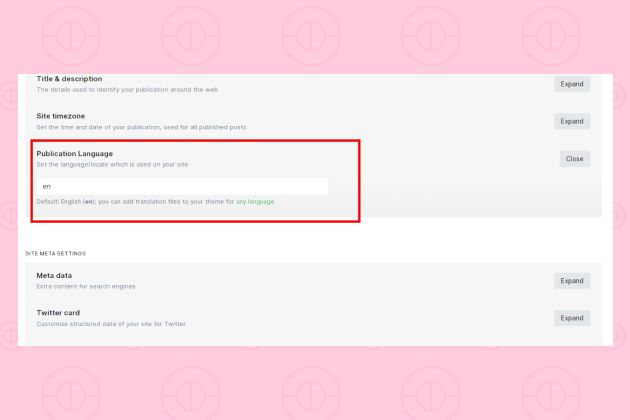 If you're using Ghost as your CMS, you can set the publication language by following these simple steps:
Log in to your Ghost admin section by going to yourawesomeblog.com/ghost
Once logged in, navigate to the Settings /General page from the admin menu.
Look for the "Publication Language" section on the General Settings page. This section is usually collapsed by default, so you may need to click the "Expand" button to see it.
Click on the dropdown menu next to "Publication Language"
Select the language/locale you want to use on your site.
The default language is English (en), but you can choose from various other languages depending on your needs.
Click the "Save" button to apply the changes.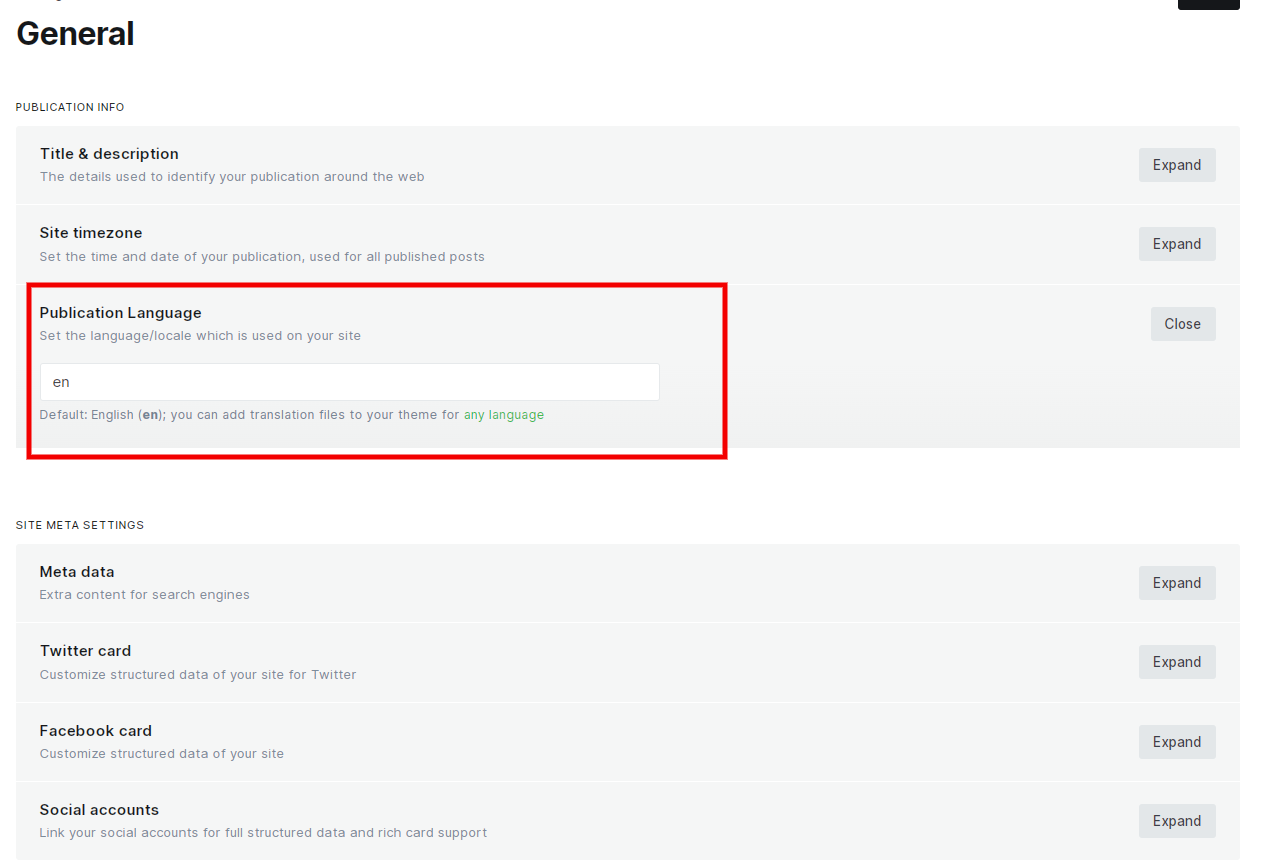 And that's it! Your site should now be set up to use the language/locale that you selected.
Changing the publication language may affect other aspects of your site, such as the date and time format. Review your site after making changes to ensure everything works as expected.
Important links:
Link to language codes
Ghost Themes
Take a look at our Premium and Free Ghost Themes that will help you start building your new Ghost Publication.
Explore Ghost Themes